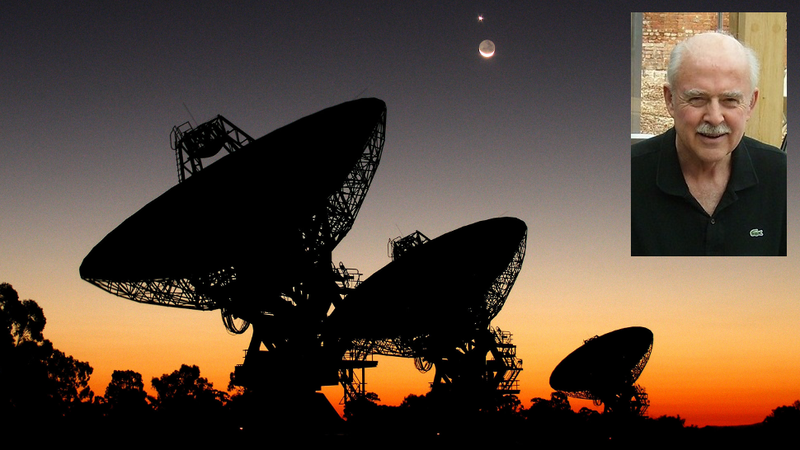 One of the true pioneers of SETI has left us. John Billingham played a major role in legitimizing the once far-out idea of searching for and communicating with extraterrestrial intelligence using radio astronomy.
Born in England, John won degrees in physiology at Oxford, as well as the equivalent of an American M.D. from Guy's Hospital in London. He served seven years as a medical officer with the Royal Air Force, specializing in aviation medicine and physiology. A pilot, his interests then lay in flight and manned spaceflight.
Billingham came to the United States in 1963, joining NASA's Johnson Spaceflight Center. As head of the environmental physiology office, he worked on the Mercury, Gemini, and Apollo programs, and was involved in the design of spacesuits for astronauts. In 1966 he moved to the NASA Ames research center in California, rising to chief of the biotechnology division, later chief of the extraterrestrial research division, and then chief of the life sciences division.
John was first drawn to SETI by the 1966 Shklovskii/Sagan book Intelligent Life in the Universe. He worked quietly and effectively to establish SETI as a legitimate NASA activity. Patient, polite, but determined, he gave us a model of how to move big ideas to actual programs without bluster. He eventually became Acting Chief of the office for NASA's short-lived SETI program, cancelled in 1993.
In 1971, Billingham and Bernard Oliver organized a summer study of a system for detecting extraterrestrial technology through radio astronomy. The result was published a year later as Project Cyclops. While that system never was built, some of its concepts strongly influenced subsequent SETI programs.
John and I began exchanging correspondence in 1976, beginning a long collaboration on the social and policy aspects of SETI. As the chairman of the International Academy of Astronautics SETI Committee, he broadened SETI sessions at the annual International Astronautical Congress to include non-scientific and non-technical issues such as how we should organize ourselves for contact and what procedures we should follow after a detection.