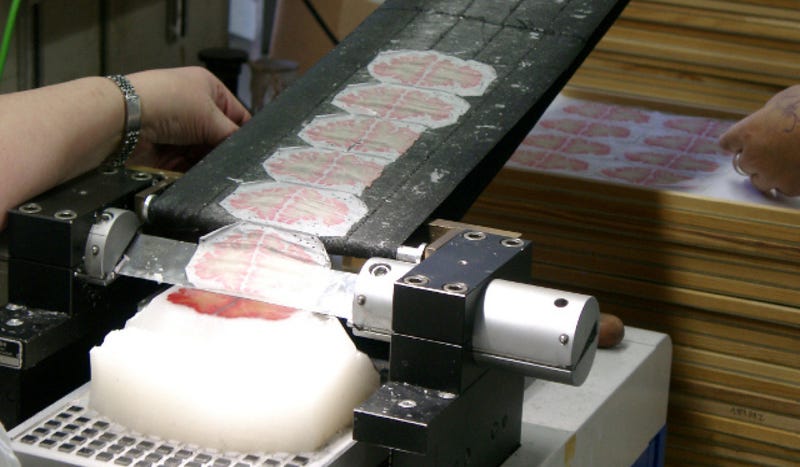 An international research team has produced the first-ever ultra-high resolution 3D digital reconstruction of a complete human brain. At the astonishingly low resolution of 20-microns, the new scans are providing an unprecedented glimpse into the inner workings of the mind.
And remarkably, it could also be seen as a precursor to brain preservation and mind uploading. But more on that in just a bit. First, the breakthrough.
It's called BigBrain, and it's a part of the $1.6 billion European Human Brain Project that's seeking to simulate the human brain on a supercomputer. Over the course of the next ten years, HBP researchers will work to understand and map the network of over a hundred billion neuronal connections that elicit emotions, volitional thought, and even consciousness itself. And to do so, the researchers will be using a progressively scaled-up multilayered simulation running on a supercomputer.