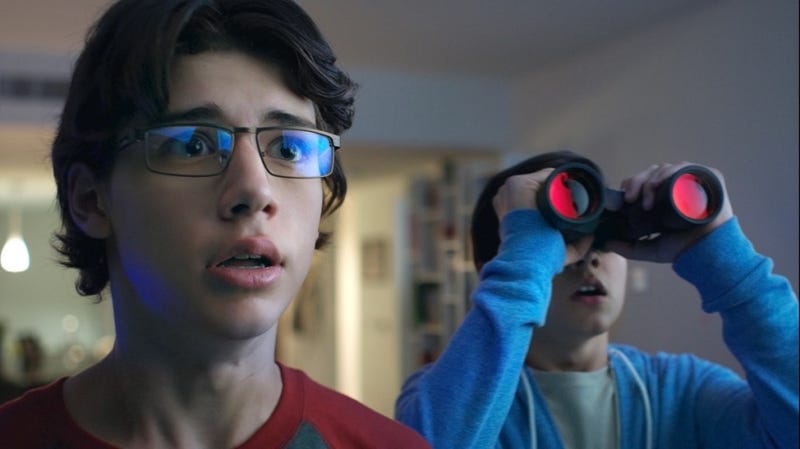 Drones might be seen as a cool way to get packages from Amazon Prime without having to talk to anybody, but they could lead to a dystopian police state. At least, that's one what scifi short film is suggesting.

Skywatch, a short film nearing its fundraising goal on Kickstarter, is all about what would happen if drones really were the industry standing for shipping items across the country. And the answer is... an evil corporation will try to kill you. The film, which stars Uriah Shelton from Girl Meets World and Zach Callison from Steven Universe, is about two hackers who uncover a massive corporate conspiracy while messing with some delivery drones. You can watch the teaser below.
Director Colin Levy, who previously worked on Pixar films like Inside Out and Finding Dory, said he came up with the idea back in 2013, when drones were first being touted as a possible delivery system. Since then, we've seen tons of innovations in drone technology, as well as Amazon, UPS, and Google's plans for eventual delivery by drone (although UPS kind of screwed up its latest marketing promo).