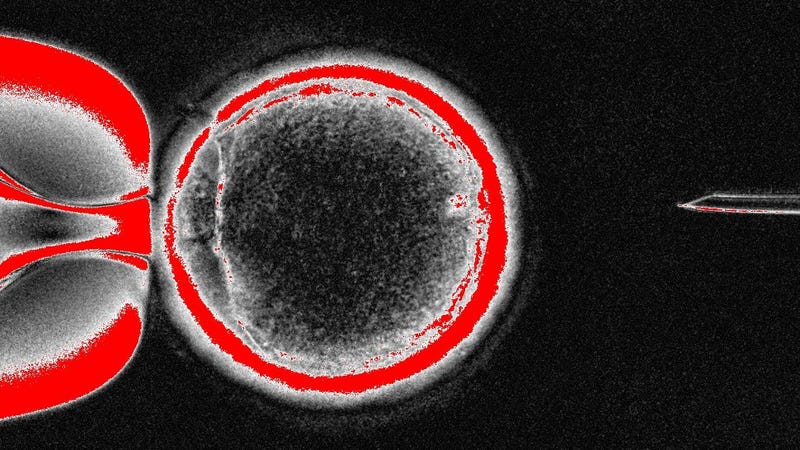 It's a major scientific breakthrough, and it could lead to new treatments for diseases like Parkinson's and diabetes — but this development also takes us one step closer to human reproductive cloning. The howls of outrage have already begun.
This achievement is literally 16 years in the making. Ever since Dolly the sheep was cloned via somatic cell nuclear transfer, scientists have wondered if a similar technique could be used to produce human embryonic stem cells. Now, researchers at Oregon Health and Science University have figured it out.
A major impetus behind the research was the desire to create undifferentiated stem cells that wouldn't be rejected by a recipient's own immune system. To achieve this, a research team led by Shoukhrat Mitalipov removed the DNA from donated unfertilized human eggs and inserted them with skin cells extracted from a human adult. After coaxing them with precisely-timed electronic pulses, an inactivated virus, and a chemical bath (which included a bit of caffeine), the cells began to divide — a viable colony was born.
It's a breakthrough that will eventually lead to therapeutic cloning in which patient-specific lines of embryonic stem cells can be generated. In future, these stem cells will be used to help a patient restore his or her own tissue, like heart cells or other bioengineered organs.