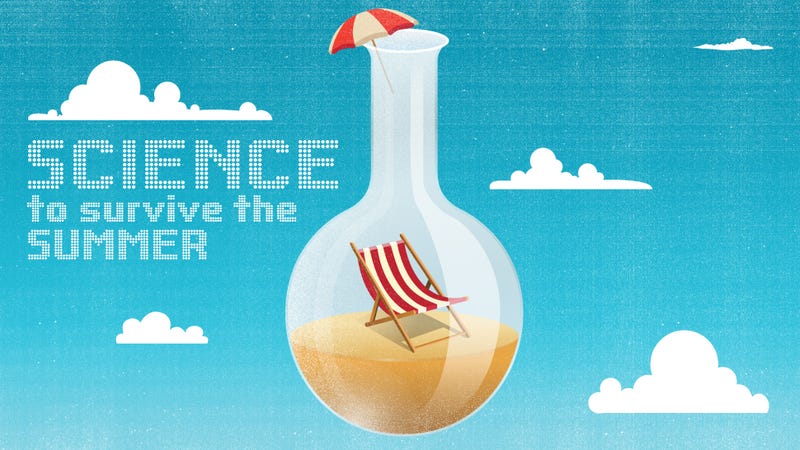 The first day of summer is fast approaching – will you be prepared for suntanning, swimming, and swarms of bugs? Here's our handy guide to surviving the sultriest of seasons, with SCIENCE.
Image by Jim Cooke, sources via Shutterstock
Above: Rockefeller University's Emily Dennis offers her arm to her study subjects, Aedes aegypti. In the wild this species transmits yellow fever, dengue, and chikungunya, but lab mosquitoes are clean | Photo & Caption Credit: Alex Wild
Some people get ravaged by mosquitoes if they so much as take a walk at dusk. Others can walk through clouds of the insects and not get a single bite. What's the difference? A lot. Scientists have figured out many reasons why mosquitoes can't seem to resist some people, but are repulsed by others.