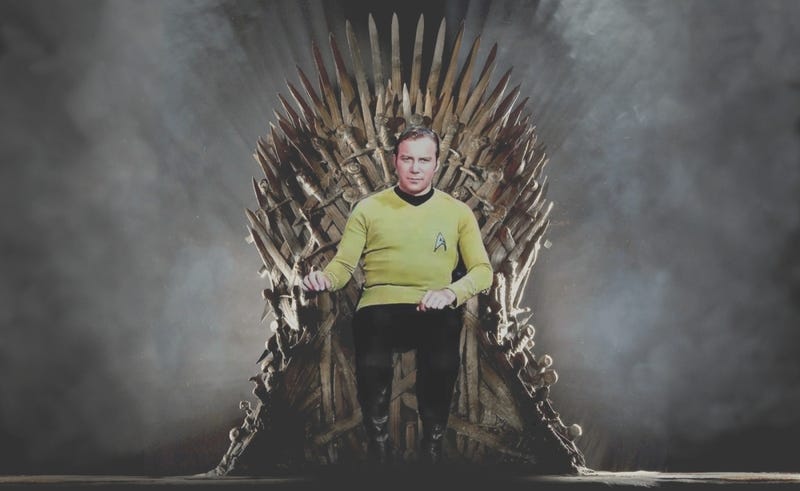 In this year's edition of io9 March Madness, we're on a quest to find the greatest series in all of science fiction and fantasy. On Wednesday, we kicked things off by making eight classics battle it out just to make it into the tourney. Now it's time to start voting on the round of 64!
Top image: RGiskardReventlov, whose name is fantastic.
With so many amazing competitions to work through in this round, we're splitting the fun up over two days. We're doing the top half of the bracket today, and we'll do the remaining regionals on Monday. All the polls are at the bottom of this post and will remain open until midnight Pacific time tonight! So VOTE NOW, and let the madness commence.
For those who missed Wednesday's introductory post, we've taken 68 terrific books, movies, TV shows, and miscellaneous from all corners of science fiction and fantasy and thrown them together in this single-elimination tournament. We've loosely organized all these works into four regionals: Space Opera and Epic Fantasy are today, while Dystopia & Mad Science and Magic & Monsters are being saved for next week. For the complete explanation of the rules and thinking behind the tourney, go here. The updated bracket is below, and you can click here for a really big version of it.