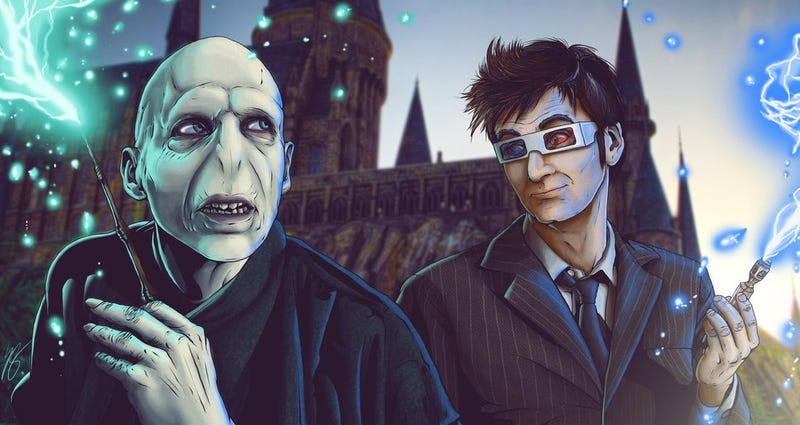 This year's edition of io9 March Madness is dedicated to finding the greatest, most classic work from all of science fiction and fantasy. Today we wrap up the Round of 64 with the likes of George Orwell, Doctor Who, Harry Potter, and the Dread Lord Cthulhu. The competition is fierce!
Top image: ZachSmithson.
After deciding the top half of the bracket last week, it's now up to you to pick the 16 First Round victors from the bottom half of the bracket. All the polls are at the bottom of this post and will remain open until midnight Pacific time tonight! So VOTE NOW, and let's keep the madness rolling!
For those who missed last Wednesday's introductory post, we've selected 68 classic works spanning all media and all sub-genres of science fiction and fantasy and are now having them duke it out for total genre supremacy in this tournament. The Space Opera and Epic Fantasy regionals were voted on last Friday, so today it's time for you to vote on the Dystopia & Mad Science and Magic & Monsters regionals. For the complete explanation of the rules and thinking behind the tourney, go here. The updated bracket is below, and you can click here for a really big version of it.