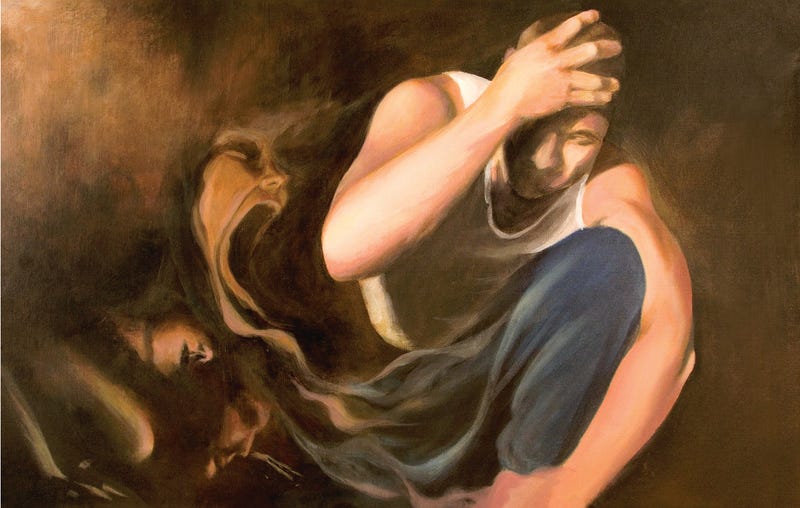 New research published in the American Journal of Psychiatry suggests that schizophrenia is not a single disease, but rather a group of eight genetically distinct disorders, each of them with its own set of symptoms. The finding could result in improved diagnosis and treatment, while also shedding light on how genes work together to cause complex disorders.
Illustration by Amber Christian Osterhout. Reproduced here with permission. More about this artist and schizophrenia at Gaining Insight.
Schizophrenia is classified as a psychotic disorder, one characterized by an inability to discern what is real and not real, to think clearly, have normal emotional responses, and act normally in social situations. As Elyn Saks told us last year, "it's a waking nightmare, where you have all the bizarre images, the terrible things happening, and the utter terror — only with a nightmare you open your eyes and it goes away. No such luck with a psychotic episode."