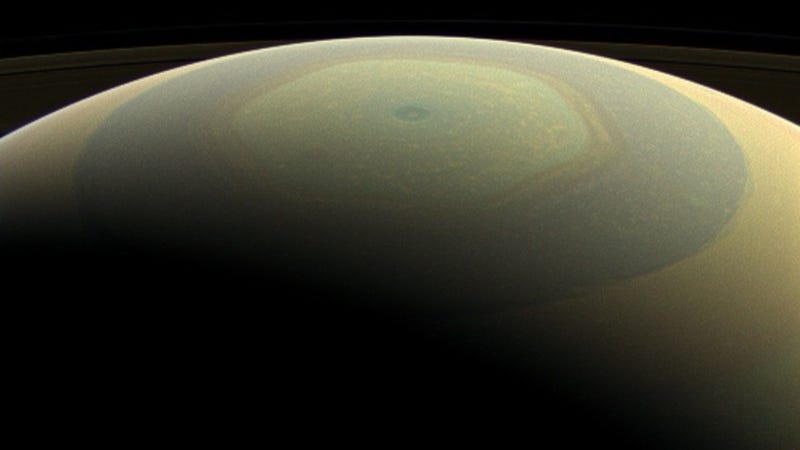 Assuming you read the headline, I'm probably not going to be able to convince you that this image is an extreme, shadowy close-up of a Christmas bauble. But it can still be hard to believe that these boldly colored, oddly perfect circles and hexagons can really be found in Saturn's northern hemisphere.
This photo, taken earlier this year, is one of several released by NASA and the Cassini imaging team, making this the tenth year in a row that the Cassini spacecraft has marked the holiday season with stunning new images from Saturn and its moons.
The hexagon represents Saturn's northern jet stream, and we were treated to hi-res footage of this unique bit of space weather earlier this month. Those previous images were awesomely bizarre and alien, whereas this latest image of the potentially centuries-old weather system has a serene, almost painted-on quality.