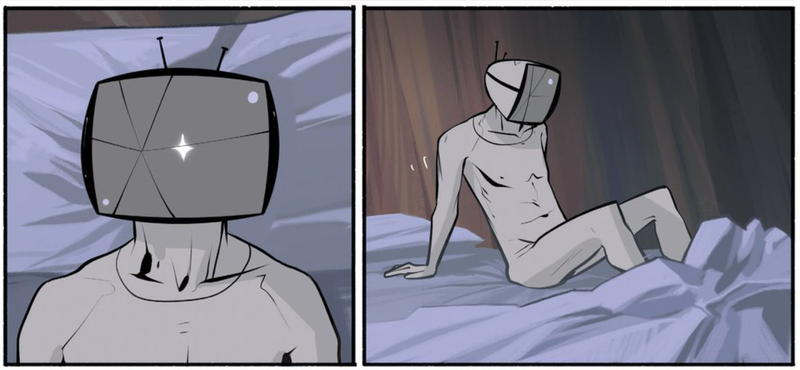 The kinkiest thing an automaton can wank to is the organic lifeform he's tried to kill for five years.

[Warning: This post contains some images that may not be safe for work.]
At its core, Saga is a series about family, both the ones that we're born into and the one we wind knitting together for ourselves out of friends and people who don't share our blood. Brian K. Vaughan, Fiona Staples, and the rest of the creative team behind the hit science-fantasy series understand that families are weird. You take for granted all the messaging you absorb about them when you're younger and, as time marches on, you find yourself loving people you're supposed to hate and hating people you're supposed to love.