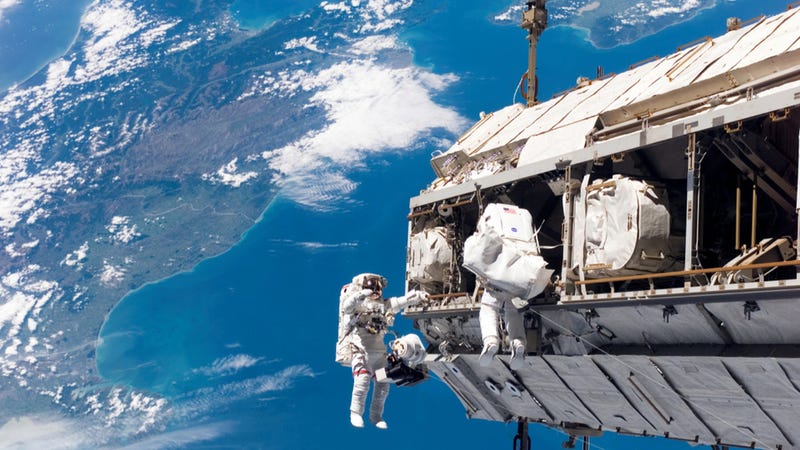 Yesterday, Russian deputy prime minister Dmitry Rogozin told reporters that Russia would decline America's request to work together on keeping the ISS operational through 2024, potentially dooming humanity's orbital outpost. Following his press conference, Rogozin reiterated his country's position over Twitter in more explicit terms.
Statements from NASA claim the Agency has yet to receive official notice from the Russian Government of any changes in Russian-U.S. space policy, remarking that cooperation in space has been a hallmark of the two countries' relations, "including during the height of the Cold War, and most notably, in the past 13 consecutive years of continuous human presence on board the International Space Station."
Reports from the Associated Press indicate the United States is "downplaying Russia's talk on Space Exploration."
Back in March, NASA Chief Charles Bolden assured reporters that political tensions on Earth have, historically, had little impact on international cooperation in space. "People from a variety of cultures and beliefs," he said, "are focused on the mission of the International Space Station."