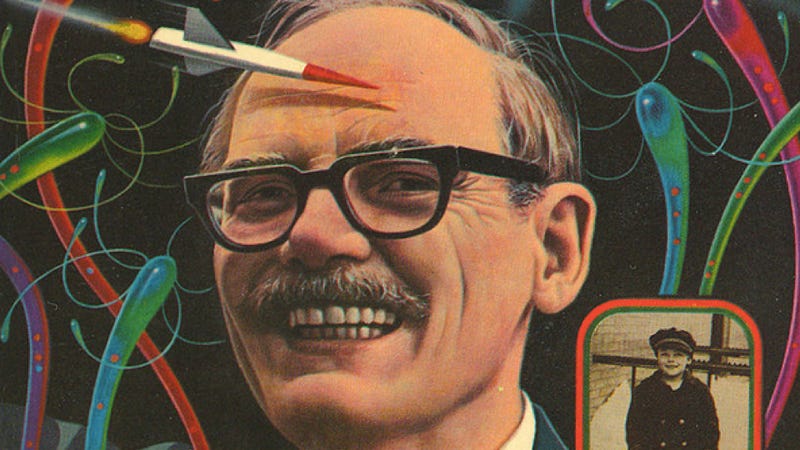 One of the leading lights of the science fiction world, editor and author Frederik Pohl, passed away this weekend after a career that defined the genre for decades.
His granddaughter Emily Pohl Weary confirmed the news:
Pohl was known for his mind-bending, often satirical novels (many co-authored with longtime collaborator C.M. Kornbluth), his editing acumen, his science fiction criticism, and his witty, fascinating blog, which he was updating right up until his death.
Born in 1919, Pohl began work on his genre-transforming novel The Space Merchants during his service during World War II, and published it in 1953 after he'd spent a few years working in the advertising industry. A collaborative effort with Kornbluth, it was a scathing sendup of the future of the advertising world that he said "nobody wanted to publish." But it became an instant classic, and its dystopian corporate future, where advertising rules everything, presaged the work of Philip K. Dick and the cyberpunks.