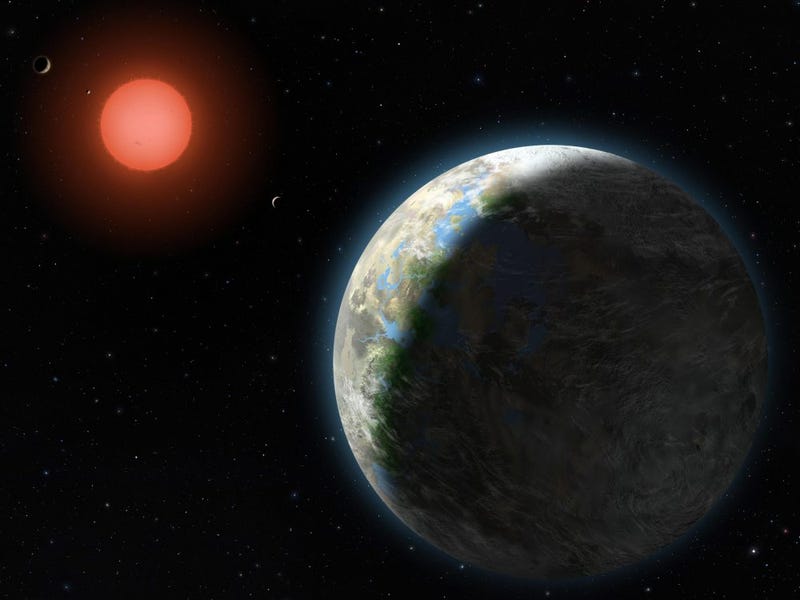 A new study has effectively doubled the estimated number of life-friendly planets in orbit around red dwarfs. And remarkably, the astronomers attribute the revised figure to the presence of clouds.
Top illustration by Lynette Cook.
We know there's a crap-ton of terrestrial planets in the Milky Way, many of them spinning around red dwarfs — those dim, main sequence stars that are the most populous in the galaxy.
'Tens of Billions'
Astronomers theorize that red dwarfs, which make up 75% of all main sequence stars in our galaxy, feature circumstellar habitable zones (HZ) that are considerably more interior than those of G stars (of which our sun is one). And in fact, owing to the low energy output of these stars, their HZs are about as close as Mercury is to our sun. But it's within these sweet spots that water can remain in its liquid state — an important precursor to life.
Previous estimates have suggested that there may be as many as 4.5 billion potentially habitable planets in orbit around red dwarfs in our galaxy. But earlier this year, data from the ESO's HARPS planet finder indicated that upwards of 40% of all red dwarf stars have a super-Earth orbiting in the HZ. This upped the number to tens of billions of such planets. What's more, astronomers believe that virtually every red dwarf is host to at least one terrestrial planet.