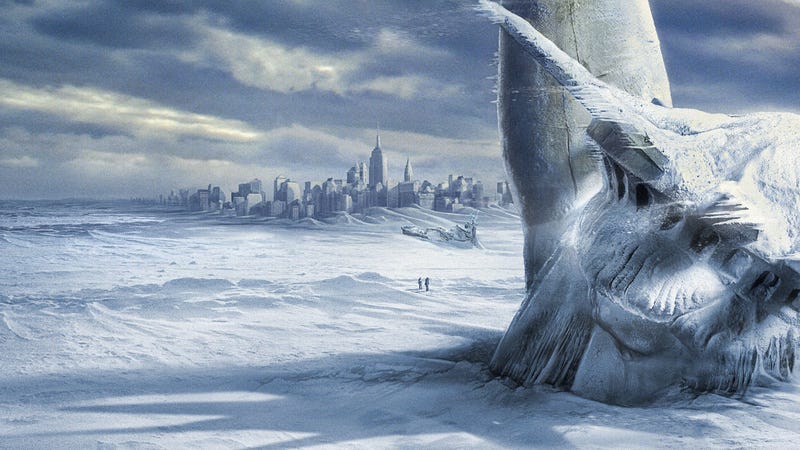 Climate-change deniers like to remind us how, in the 1970s, scientists all believed the Earth was heading for another ice age. So why should we believe the doomsayers who now claim the opposite? Here's why: Most scientists rejected the "global cooling" theory and, even then, were convinced the real problem was global warming.
Unfortunately, the "global cooling" myth just won't die. It's like the Big Bad in a horror movie: You can kill it, set it on fire, cut off its head — and it just comes back, year after year, in a never-ending succession of lame sequels.
If this meme were limited to the sort of fringe websites that fret about the Freemasons and Lizard-people, it would be one thing. But, "global cooling" remains a top talking point among policy wonks, pundits and members of Congress. "The entire scientific community was in lockstep with it, and doubters, well they were idiots if they dared deny it," Neil Cavuto recently declared on Fox News. During a Congressional hearing this past April, Republican members on the House Committee on Science, Space and Technology, ridiculed the White House's stance on climate change. "I remember the 70s, that was the threat," said Bill Posey (R-FL). "We're going to have a cooling that's eventually going to freeze the planet, and that was the fear before Al Gore invented the Internet…."