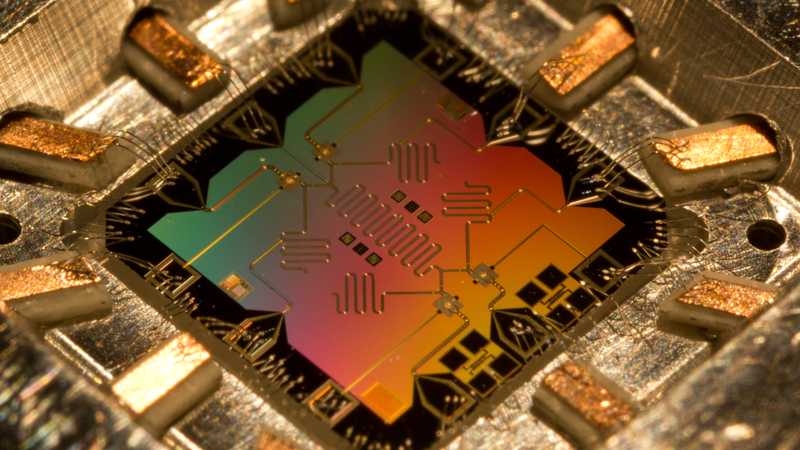 An international team of scientists have just held a qubit's memory state for 39 minutes. That might not sound like much, but it's 100 times longer than the previous record. It's a groundbreaking achievement that could pave the way to freakishly fast computers.
Above: A quantum computer chip. Credit: Erick Lucero.
Unlike conventional computers and their "bits" of data, quantum computers use "qubits" as their most basic unit of information.
Holding On To Memories
Quantum information processing is done through the use of elemental particles like electrons and photons. These particles, as they change their charge or polarization, can represent off/on messages — the requisite 0's and 1's used in binary systems.
Qubits take advantage of spooky quantum effects allowing them to be stored in a "superposition" state, meaning they can be both 0's and 1's at the same time. Quantum computers, therefore, can perform multiple calculations in an instant, which is why they're frequently heralded as the computer of the future. And in fact, Google and NASA have enthusiastically jumped on board the quantum computation bandwagon.