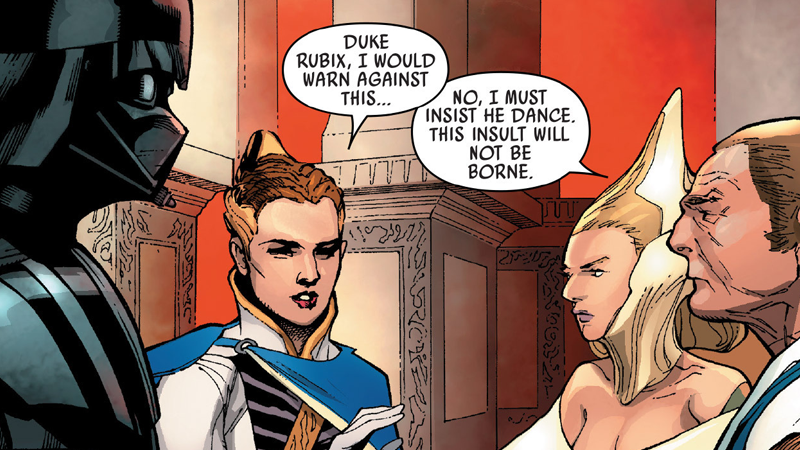 Darth Vader is many things—tragic villain, almighty horror, dab hand with a lightsaber—but he is not a dancer. Thanks the the Darth Vader Annual, we now know that this is what happens when you're stupid enough to insist that the Dark Lord of the Sith take you for a twirl on the dance floor.
Minor spoilers ahead for Darth Vader Annual #1, by Kieron Gillen, Leinil Yu, Jerry Alanguilan, Joe Caramagna, and Jason Keith.
The first Darth Vader "annual" issue is a self-contained story, set in the continuity of, but unrelated to, his ongoing comic series or the Star Wars crossover event Vader Down—which is doing a fantastic job of showing us Darth Vader at his most fearsome.