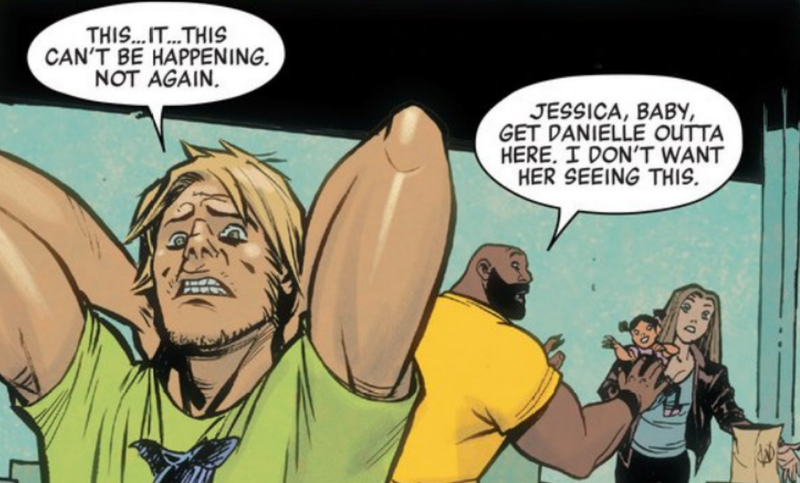 Marvel's latest crossover has heroes fighting heroes again. When Luke Cage and Danny Rand talk through which side they'll align with, the Heroes for Hire have the most sensible reaction I've read so far.

The last time a Civil War broke out amongst Marvel's world-saving community, Iron Fist and Power Man wound up siding with Captain America's anti-registration faction. They didn't like the idea of having superheroes registering their powers and real names with the government. The best buds tussled with friends and former allies who believed in Tony Stark's pro-registration argument. Luke later became leader of an Avengers team and it took a while for tensions to dissipate.
Now there's a new philosophical conflict splitting heroes into camps. When a young man named Ulysses undergoes the Terrigenesis transformation and emerges with the ability to experience predictive visions of future, Captain Marvel wants to use that knowledge to preemptively stop threats. Others disagree and soon heroes start getting hurt and dying.