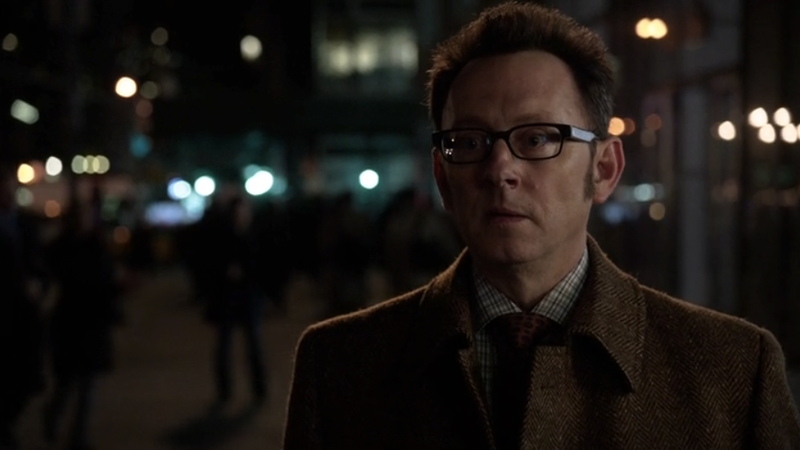 In the mid-season finale of Person of Interest, we took some time to ponder Finch's past and find out more about what motivated him to become a hacker. And then the show dropped a major, major bombshell. Spoilers ahead!
As the episode opens, everybody is still freaked out and pissed off by Carter's death. Finch is refusing to answer the Machine's calls. He's also a little humiliated that he's had to call on Root to help out with HR, and still obviously upset that Root has a special relationship with the Machine.
In a series of flashbacks, we discover that Finch was partly prompted to become a technologist because his dad was so encouraging. And then, when his dad developed what seems to be Alzheimers, Finch dreamed of a day he could create a machine that would never forget anything so that it could become a helper for people like his father. So we can see why he has an intense, emotional reaction to the Machine. It's sort of his child, and sort of his father. And of course Root sees the Machine as a mother.