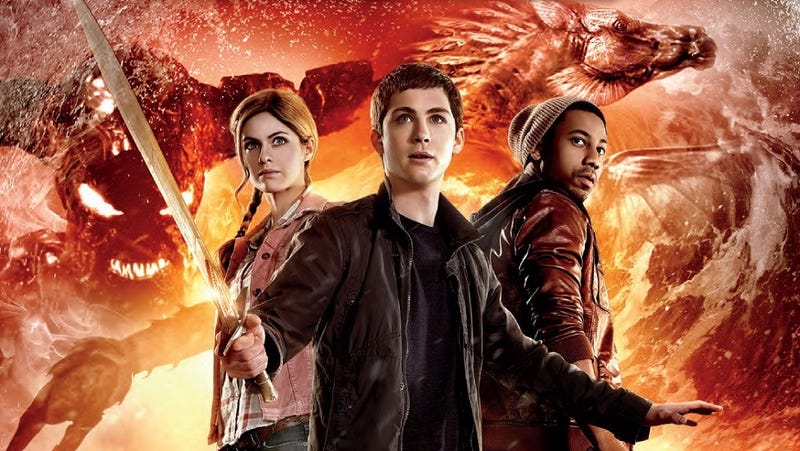 The first Percy Jackson movie was pretty much a straight-up copy of Joseph Campbell's Hero's Journey, in which a hero finds out he's chosen and goes on a series of tests. And now the new outing basically does the same thing all over again, except slower and with less alacrity. Call it the monomyth with mononucleosis.
The first Percy Jackson film seemed to want to launch a new Harry Potter series. They even got Chris Columbus, who directed the first two Potters, to direct. There was a pretty big budget, plus actors like Pierce Brosnan and Sean Bean in the mix. And... it barely made enough money to justify a cheaper, somewhat half-assed sequel, which tries in vain to get you to care about Percy again.
This time around, it's directed by Thor Freudenthal (Diary of a Wimpy Kid), and everything feels less ambitious. The plot kind of goes through the motions, and there are no real surprises. The whole thing feels kind of exhausted and timid.
The sad thing is, the first Percy Jackson wasn't a great film, but it was pretty fun. Every time you started to get bored, they would whip out Uma Thurman in a Medusa costume, a "Lotos-eaters" rave, or some other crazy Greek mytho-kitsch. The first Percy felt like warmed over "heroes journey" fluff, but it was goofy enough and fast-moving enough that you didn't really mind. It was totally generic yet fun — and if it had come out in 2001 instead of 2010, that could have been enough.