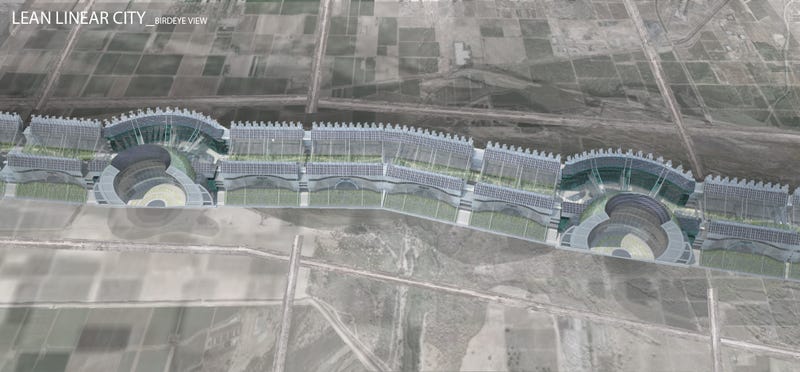 Paolo Soleri, who died last month at 93, transformed the way people imagine cities of the future. You've probably seen some of his concepts without realizing it. He even built an experimental city in Arizona, called Arcosanti. We've got a gallery of his drawings and designs, some of which have never been online before.
With his Arcosanti workshops and classes, Soleri popularized the idea of "arcology," a cross between architecture and ecology. The idea was that cities should reflect both human aspirations as well as the shape and needs of the Earth's environment. Often, like the image you see above, he imagined arcologies would be partly underground, or built into natural geological features of the landscape.
His designs are intended to be flexible, sustainable and beautiful; they've influenced many urban planners, as well as artists and concept designers. If some of these images look familiar to you, it's because Soleri's visions became synonymous with "futuristic cities" — you see references to his work a lot in 1970s science fiction movies.