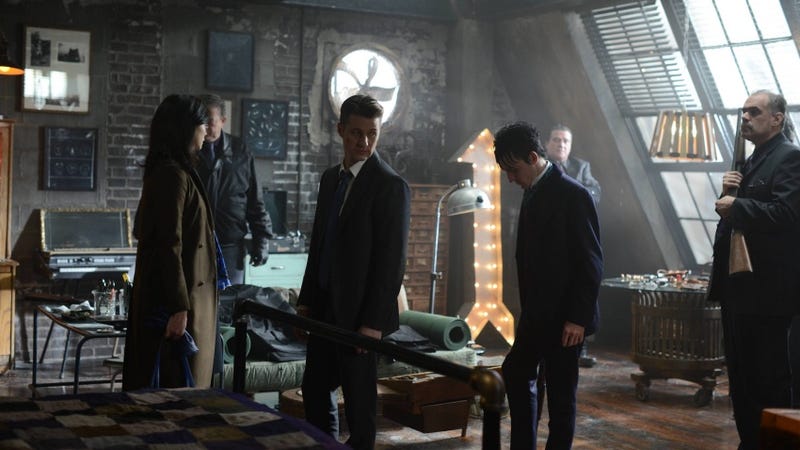 Gotham is one of those shows that's aged way too fast for its own good, and I honestly don't know how much longer we have until Fox sends it to a farm upstate.

Season 3 hasn't even started yet, and at least half of the characters have reached their Batman-era peak. Selena Kyle and The Penguin have little-to-no development left, and Bruce Wayne is one dark night away from going full Batfleck. Most recently, actor Cory Michael Smith "hinted" to Comic Book Resources that Edward Nigma was going "full-on Riddler" next season. Give me a break.
Since there's nowhere else for the characters to go, of course that means they have to add a shit ton of more characters. We've got Killer Croc, Mad Hatter, the Tweedle Brothers, Talon, Solomon Grundy, and the entire freaking Court of Owls, just for starters. What's next, having the sort-of-maybe Joker come back from the grave? Oh wait, too freaking late.