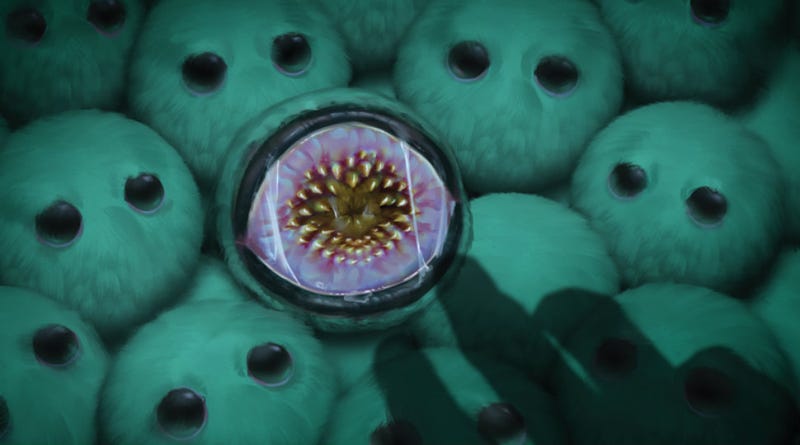 Far-future science fantasy RPG Numenera got a lot weirder with the release of the Numenera Bestiary, a collection of mutants, other-dimensional intruders, aliens and even stranger things. Check out the weirdness in this incredible art gallery.
Top image: Nibovian Companion by Kieran Yanner
Creature catalogs are usually my favorite part of any RPG, and Numenera is no exception. This book of monsters is particularly excellent because the things within it are truly bizarre. You won't find seven variations on dragons in different colors or other standard fantasy monster tropes. The Numenera Bestiary is All Weird, All the Time. (Fun fact: I've been calling books like this "beast-iary" for years, but apparently that's incorrect). These creatures are truly imagination-bending, and the art is relentlessly stunning, which is why we've got a gorgeous gallery of Bestiary art below.