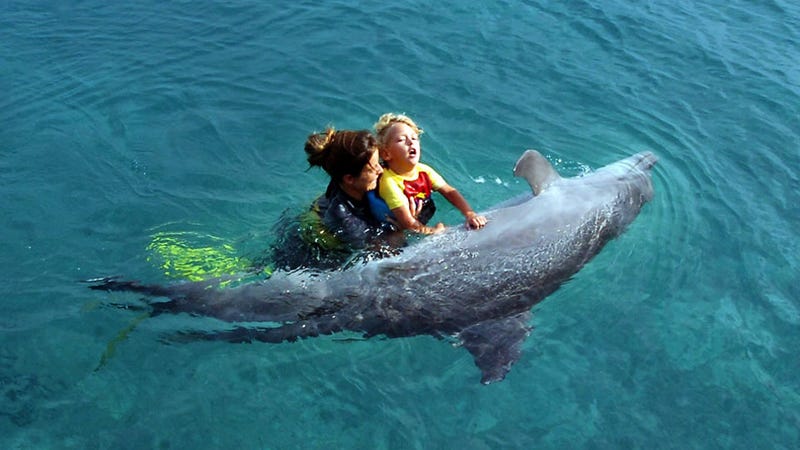 Though it might not fit with New Age dolphin lore, the reality is that dolphins, even those born in captivity, are wild. There's absolutely no evidence to support the burgeoning practice of dolphin-assisted therapy. Here's why dolphins are not healers — and why this practice needs to stop.
Top image: An autistic child swims with a dolphin. Photo by Andrew Bosch/MCT/Getty.
Imagine this. Jay, an eight-year-old autistic boy, whose behaviour has always been agitated and uncooperative, is smiling and splashing in the pool. A pair of bottlenose dolphins float next to him, supporting him in the water. Jay's parents stand poolside as a staff member in the water engages him in visual games with colourful shapes. She asks him some questions, and Jay, captivated by his surroundings, begins to respond. He names the shapes, correctly, speaking his first words in months. With all this attention Jay is in high spirits; he appears more aware and alert than ever before. A quick, non-invasive EEG scan of his brain activity shows that it is indeed different from before the session.