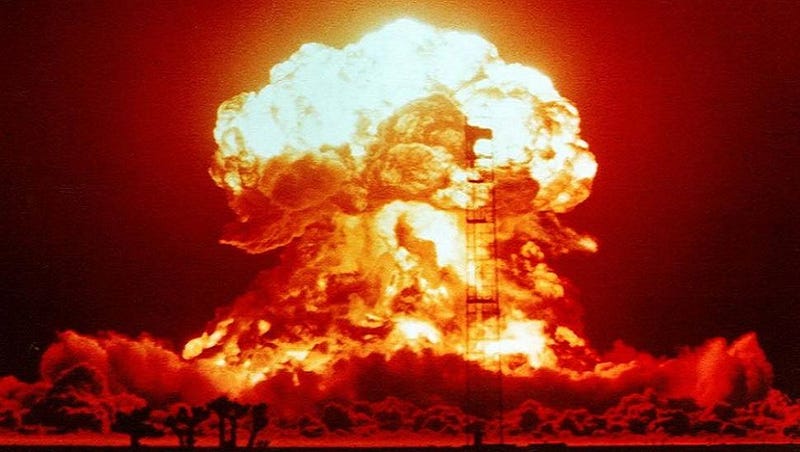 During the early 1980s, as the Cold War heated up, British officials drafted a stirring speech for Queen Elizabeth in the event of imminent nuclear war. Here's what she would have said to her loyal subjects on the eve of armageddon.
No doubt, things started to look a bit rough back then. In 1983, Ronald Reagan referred to the Soviet Union as an 'evil empire,' and the U.S. deployed cruise missiles to Europe, including Britain.
Pop culture began to express these fears, as witnessed by the made-for-TV movie, The Day After. The threat of nuclear war was very real.