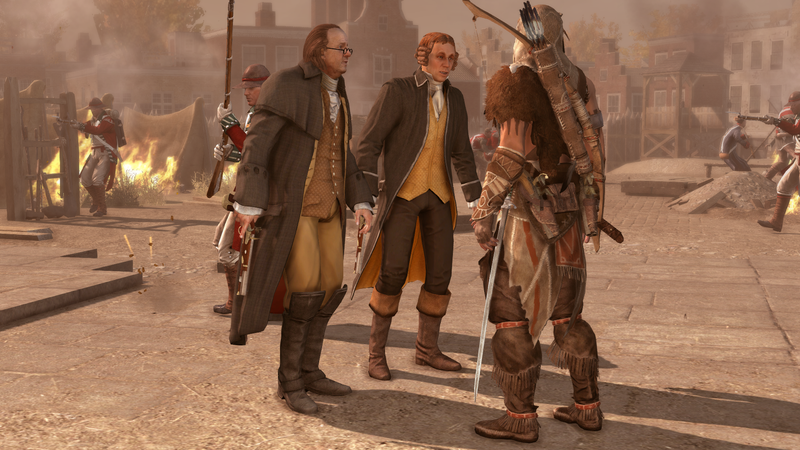 Benjamin Franklin was a man of many talents—but safeguarding state secrets was not among them. According to a recently released article by a CIA analyst, when Franklin was on a diplomatic mission in France, he allowed his offices to be penetrated by British spies during a crucial period in the American Revolution.
Image from Assassin's Creed III
The article originally appeared in the CIA's in-house journal, Studies in Intelligence. A few articles from each issue of the journal are made available to the public, but most remain classified. However, as part of an effort to settle a lawsuit brought by a former employee, the agency has released dozens of articles spanning decades.
This article on Franklin—which doesn't reveal the author or the publication date—is one of several historical treatises that the CIA has published from time to time (such as this one about the disastrous intelligence failures that led to the invasion of Washington, DC during the War of 1812).