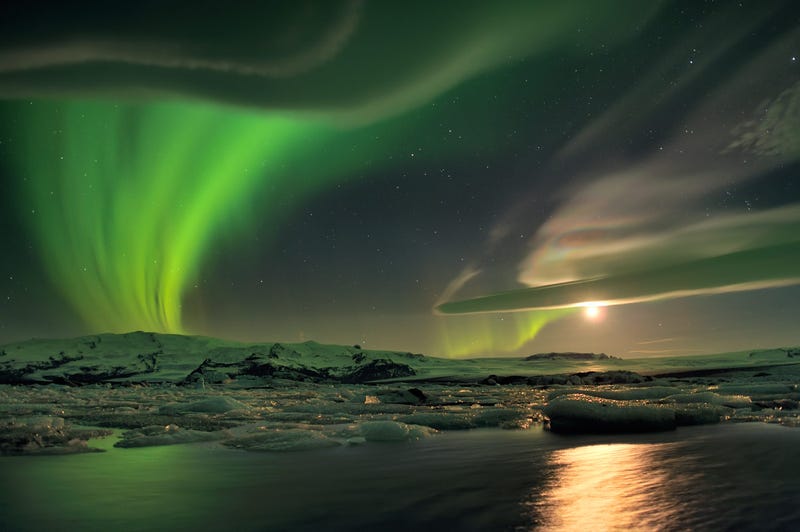 Green aurorae unfurl above Vatnajökull, Iceland's largest glacier, in this spellbinding photo by French photographer Stéphane Vetter.
Photo featured by kind permission of Stéphane Vetter
Via NASA APOD points out a few more of the phenomena visible in this photo:
On the far right is a long and unusual lenticular cloud tinged with green light emitted from another aurora well behind it. Just above this lenticular cloud are unusual iridescent lenticular clouds displaying a broad spectral range of colors. Far beyond the lenticular is the setting Moon, while far beyond even the Moon are setting stars.