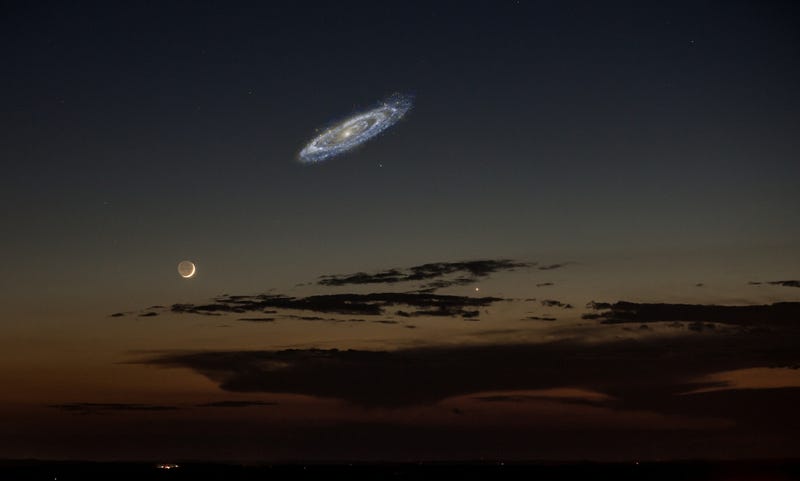 Astronomers know that the Milky Way is parked within the Local Group of galaxies, an interstellar expanse extending 3 million light years across. But we know very little about the area just outside of this. A new map corrects this oversight, showing that we live among the "Council of Giants."
Top image: This is what the Andromeda Galaxy would look like in the night sky if it was bright enough to be seen with the naked eye. Along with the Milky Way, these two galaxies dominate the Council of Giants. Photo credit: Tom Buckley-Houston & Stephen Rahn.
Our planet is located within the Milky Way, a 100,000 lightyear-wide spiral galaxy containing about 300 billion stars and a peanut-shaped core. Our solar system is situated in a branch or "spur" of the Local Arm. Looking outwards, however, we're part of a huge clump of galaxies consisting of two major ones and 52 minor ones — the so-called Local Group.