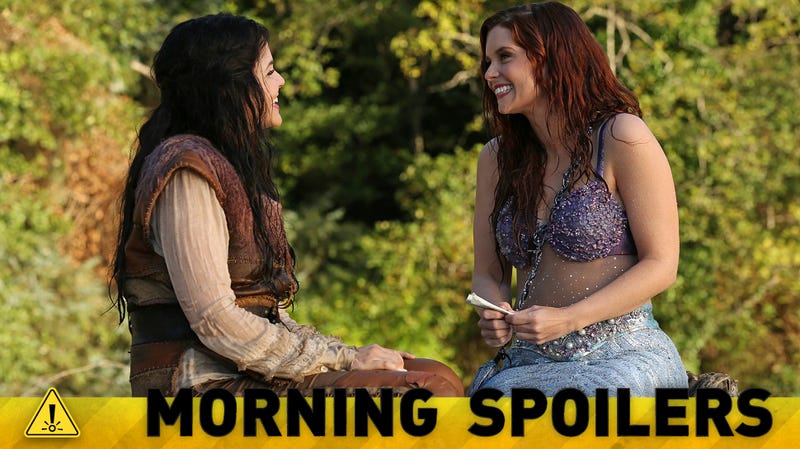 Is Marvel really backtracking on the "Mandarin twist" in Iron Man 3? Also, Alan Taylor, director of Thor: The Dark World, seems to be inching toward a deal to direct Terminator. The first choice for Reed Richards in the Fantastic Four movie may be out due to scheduling conflicts. Spoilers now!
Top image: Once Upon a Time
Terminator
In an interview, Thor: The Dark World director Alan Taylor seemed to confirm that he's at least in talks to direct Terminator. He said about the rumors:
I think I'm going to say that it's still being talked about. I literally had one conversation with Skydance, and the next day, I was apparently doing it! And that was really premature. So I would like to say that it's premature right now.
Previously, he wouldn't even comment, and now, he's saying it was "really premature," and now it's just "premature." This could be a sign that the talks are getting more serious. [Den of Geek]
---
Fantastic Four
Miles Teller's said he's close to playing Reed Richards, but there's a chance that his schedule, particularly filming of a sequel to Divergent, may interfere. He told Fandango:
Right now I'm kind of hanging out. I don't have anything that I'm doing until probably January or February. I don't know 100%. Obviously Insurgent, the next Divergent film... I think they are going to start the second one in April. [But with Fantastic Four] Uh, you know, I don't know. If that happens, if everything works out, then I will be pretty pumped. But then I'll also be working for... it's like seven months out of your year. Which is not a bad problem.
[Fandango]
---
Highlander
More details about the new director who just signed on to this troubled project: Cedric Nicolas-Troyan, who was the second unit director on Snow White and the Huntsman. He's apparently a huge fan of the whole franchise, saying: