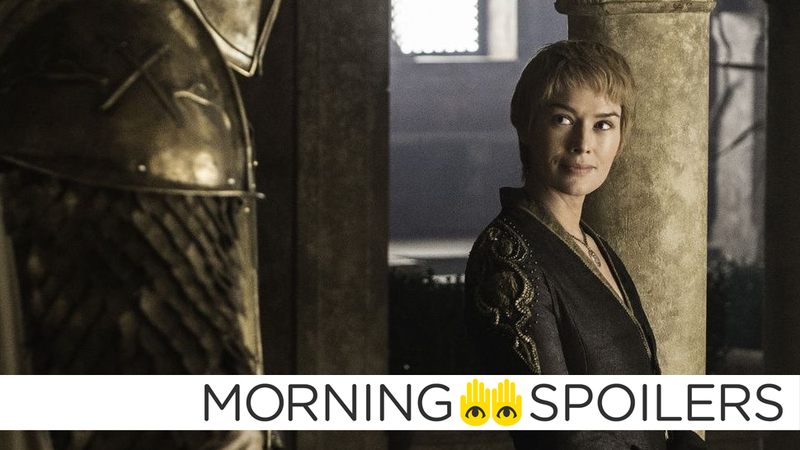 Jon Spaights gives an update on his Forever War adaptation. We know when to expect The Batman to be released. 12 Monkeys adds some important new cast members. Plus, what's to come on Shadowhunters and Incorporated, and The Flash adds another comic book hero with ties to Cisco. To me, my Spoilers!
The Forever War
Jon Spaights discusses the progress of the adaptation of Jow Haldeman's 1974 scifi novel about soldiers fighting a galactic war:
I'm working on it every day right now. It was delayed a little bit, unfortunately, by the incredible time commitment that Passengers became. That's the way in which I was bitten by the depth of my involvement in the production and post-production of Passengers, but The Forever War is easily in my top five favorite sci-fi novels of all time.
---
The Batman
Departing Warner Bros. creative chief Greg Silverman confirms Warner Bros is eyeing a 2018 release for the film (and several others, including Ready Player One and the Fantastic Beasts sequel).
In 2018, there is a second Fantastic Beasts film, and Ready Player One feels like an ambitious movie by the world's best filmmaker, Steven Spielberg, that will set the world on fire. There is Aquaman with James Wan, and Scooby Doo will be a huge launch and then there is Lego Ninjago. And then there is Ben Affleck's Batman.
[Deadline]
---
Cruella
Alex Timbers is in talks to direct the villainess' origin story. [Deadline]
---
Assassin's Creed
Here's a new featurette discussing the film's soundtrack.
---
Game of Thrones
Watchers on the Wall has a new gallery of set pictures that confirms previous reports back in September that Euron Greyjoy will indeed be teaming up with Cersei Lannister. The images feature Euron on horseback, flanked by gold-cloaked city guardsmen as he escorts Yara, Ellaria, and Tyene in chains through the streets of Kings Landing.