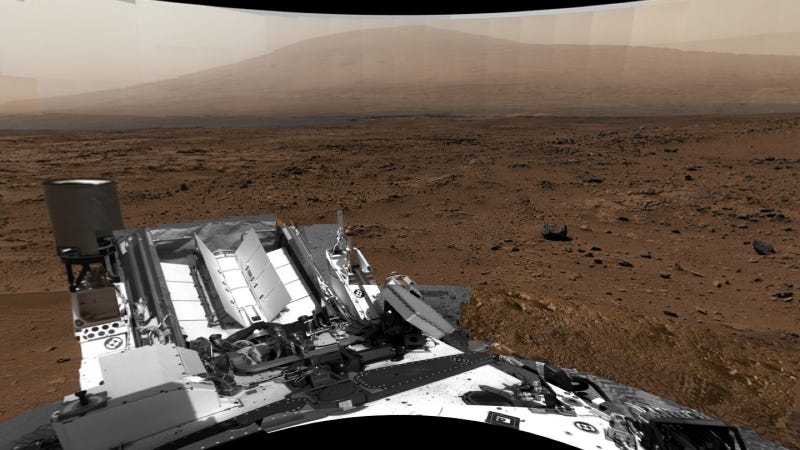 In a beautiful demonstration of Curiosity's imaging abilities, NASA has just released a stunning interactive 1.3-billion pixel panorama of the surface of Mars, as photographed by the rover's Mastcam.
Assembled by Bob Deen of the Multi-Mission Image Processing Laboratory at NASA's Jet Propulsion Laboratory, the massive image comprises close to 900 high-resolution photographs, the vast majority of which were captured with the Mastcam instrument's telephoto. "It gives a sense of place and really shows off the cameras' capabilities," Deen said in a statement. "You can see the context and also zoom in to see very fine details."
The interactive applet, which you can try out below, lets you explore various points of interests in Curiosity vicinity at "Rocknest," a swath of Martian terrain encountered by the rover on its trip from Bradbury Landing to Glenelg, Intrigue last September.