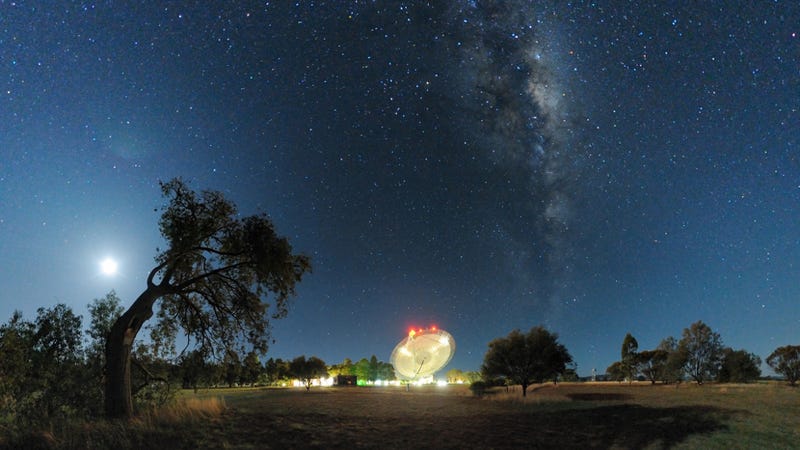 Astronomers were on a celestial fishing expedition for pulsing neutron stars and other radio bursts when they found something unexpected in archived sky sweeps conducted by the Parkes radio telescope in New South Wales, Australia.
Top image: The Parkes Radio Telescope in New South Wales, Australia. Credit: Alex Cherney/terrastro.com.
The powerful signal, which lasted for just milliseconds, could have been a fluke, but then the team found three more equally energetic transient flashes all far removed from the galactic plane and coming from different points in the sky.