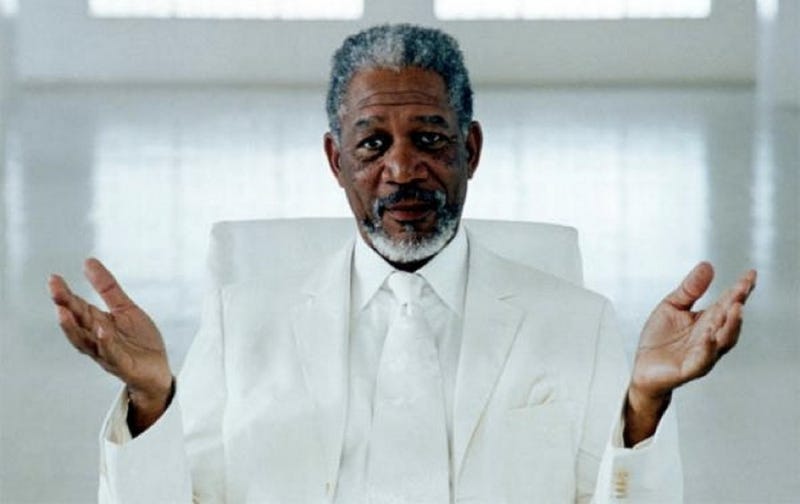 Morgan Freeman could be joining Scarlett Johansson, who's playing a drug mule who gains new superpowers in Luc Besson's (The Fifth Element) new movie Lucy.
Scarjo's new found superpowers include telekinesis and the ability to disregard pain and emotion through force of will.
The Wrap
is reporting that Freeman is in talks to play a professor who is well versed on the human brain. And it's Johnansson's mission to find him before she dies.