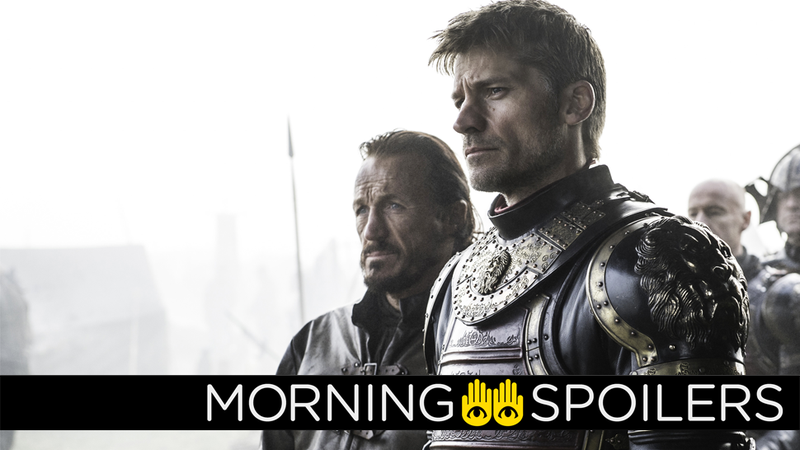 The next X-Men film may tackle a familiar comic book storyline. RYou'll have to wait a while for Marvel's Cloak and Dagger show. New Flash set pictures tease a troublesome encounter with the show's new big bad. Plus, a new clip from Moana, and teasers for Skull Island. Spoilers!

Mission: Impossible 6
Avengers: Infinity War is top priority for Jeremy Renner, who may have to sit out the next M:I film due to scheduling:
I'm not sure what's happening. I know they [the Mission: Impossible 6 producers] really want to get it going and having spoken to Tom [Cruise] about where it's at I know there might be some conflict with schedules, I'm not sure what's going to happen. Avengers is going to eat up a lot of next year, I certainly hope it doesn't ultimately get in the way of Tom and I and the gang getting back together for that because I'd love to.
[Collider]
---
X-Men
LRM reports that the next film in the franchise—which may or may not be a retooling of the whole series, according to other reports—will focus on once again adapting the "Dark Phoenix" storyline with Sophie Turner's young Jean Grey.
---
Jurassic World 2
The film starts shooting in March, according to J.A. Bayona:
Every story is different and you need to find the depth of every story and try to express it on the screen. The Jurassic World sequel is a more collaborative filmmaker experience, not only with Colin Trevorrow, but also with Steven [Spielberg] and with Frank Marshall. It's their baby as much as it is mine. It's about sharing views and working together to bring the story to life. But, at the same time, the way I face telling a story is to find something very personal. I think there will be plenty of myself also in the film. We're working it already and shooting starts in March.
---
Fantastic Beasts 2-5
David Yates will continue as director not just for the sequel, but the entire Fantastic Beasts franchise. [THR]
---
Skull Island
Here's a new teaser for the film's next trailer, due to drop later this week.


---
Bright
Andrea Navedo has shared another behind-the-scenes clip from the Fantasy cop movie.
---
Resident Evil: The Final Chapter
Things look suitably biohazardous in the Japanese poster for the film.
---
Moana
A remarkably persistent ocean sets Moana and Maui on their quest in a new clip.
---
Game of Thrones
Watchers on the Wall has another report about filming for the recently revealed locations of Highgarden and Casterly Rock. Apparently the Almodóvar del Río Castle in Spain is filling in as both locations for filming, as pictures of both Tyrell and Lannister flags were spotted flying about the castle walls.