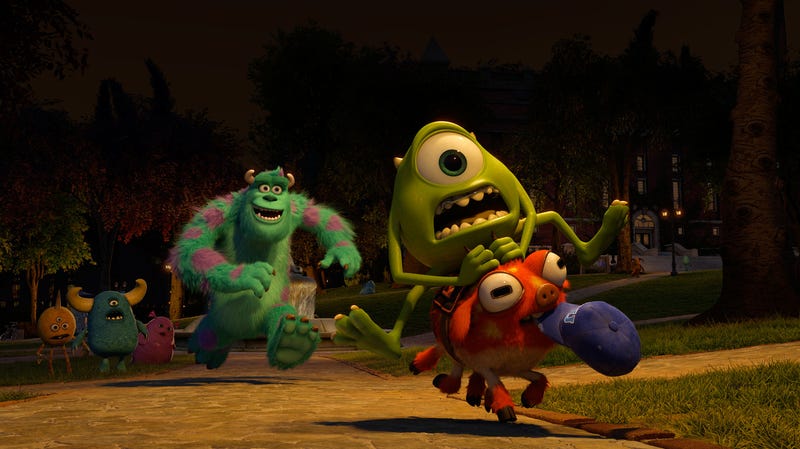 Over a 15-year spree, Pixar made an indelible mark on the history of cinema. From Toy Story to Toy Story 3, Pixar's winning streak expanded our ideas of storytelling. But Pixar's latest, Monsters University, is more evidence Pixar's glory days might be over. It's not a masterpiece — just one of the best films of the summer.
Minor spoilers ahead...
Monsters University is a delightful film, which manages to do the near-impossible: create a prequel where you still feel some suspense, even though you know how these characters are going to turn out. It takes a lot of clichés and makes them fresh (both the monster tropes from the first movie, and the "college movie" clichés it's taking on.) It has a lovely eye for detail and some great character moments, along with real surprises.