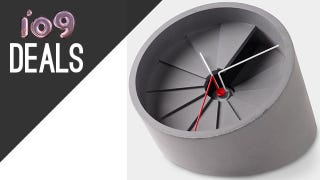 MoMa (Museum of Modern Art) is running their Winter Warm Up Sale, and you can get rare 30% discounts on a variety of designs using code FEB30. [MoMA]
---
Game of Thrones season 3 is available on Blu-ray for $30, and that's the best price you're likely to see for a long time. Season 2 also sold at a preorder price of $30, and shot up immediately after going on sale.
---
---
Humble Bundle 11 is one of the best we've ever seen, featuring probably most of what's on your Steam wish list, including Guacamelee! and Antichamber.
The latest Humble Weekly Bundle includes a wide selection of adventure games.
---
Celebrate Microsoft getting sued with 10GB of FREE Cloud Storage. You'll get the first 7GB for signing up, and another three for setting up automatic photo backups on your smartphone, which you can just turn off later. Works with Xbox One and Xbox 360 [OneDrive]
---
We've created a release calendar to keep all our pre-order deals in order. It's also just a great tool for checking to see when something will be hitting store shelves. It's gaming-centric at the moment, but we'll be adding more games, movies, books, and more every day. We recommend a bookmark.