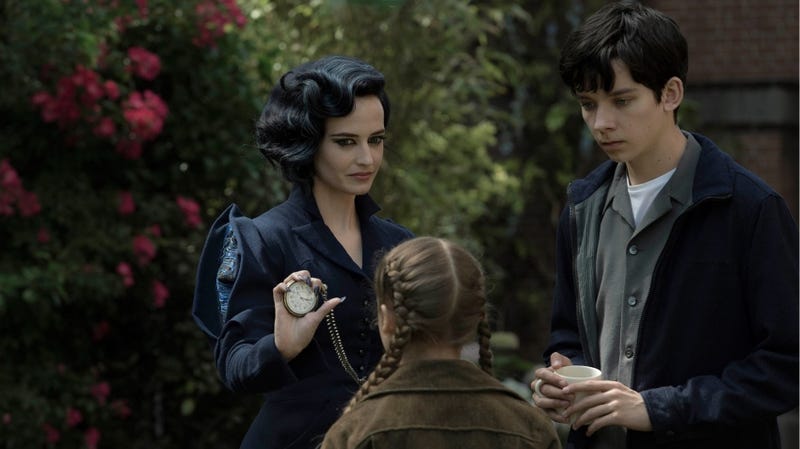 Happy Loop Day, everyone. Oh, you didn't know it was Loop Day? That's okay, it's basically every day for the special youngsters from Miss Peregrine's Home for Peculiar Children. Because they're always about to be killed by Nazis.

20th Century Fox released a new clip from the upcoming Tim Burton-helmed fantasy. In it, stars Eva Green and Asa Butterfield discuss how Miss Peregrine is able to keep the children safe from the dark forces that pursue them. In basic terms, Miss Peregrine uses her power of time manipulation to make them live the same day over and over again. But, if you look at it more closely, it gets super depressing.
Turns out, the children live every single day moments from death. According to Slashfilm, the island is frozen in time on Sept. 3, 1943, and Miss Peregrine resets the clock to the previous 24 hours right before the island is attacked by German forces. It helps explain the Nazi bombs we saw in the previous trailer.