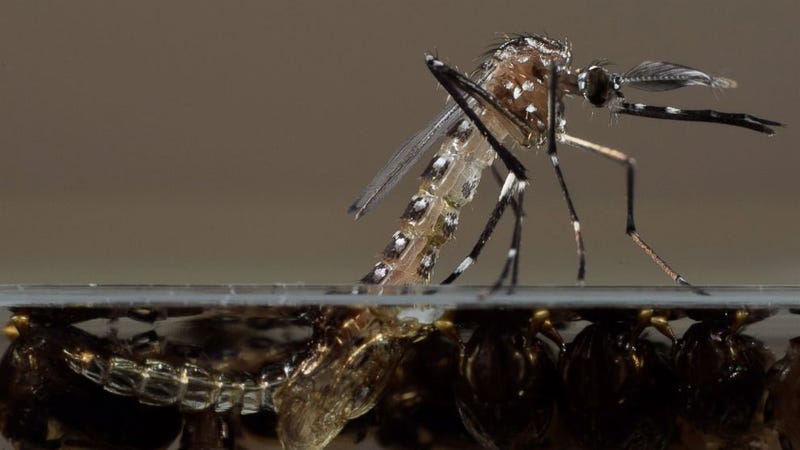 The U.S. Food and Drug administration is considering a plan in which millions of genetically modified mosquitoes would be set loose in the Florida Keys as a way to combat the spread of tropical diseases.
Top image: A modified Aedes aegypti mosquito (Oxitec).
As the climate warms, tropical diseases like Dengue and Chikungunya are starting to make their way northwards to the continental United States. These two diseases in particular are spread by the Aedes aegypti mosquito, leading British biotech firm Oxitec to propose a plan in which "autocidal" GMO mosquitoes would be released in the Florida Keys. In theory, these modified mosquitoes would work to reduce the population. To date, no GMO insects have ever been released in residential areas.