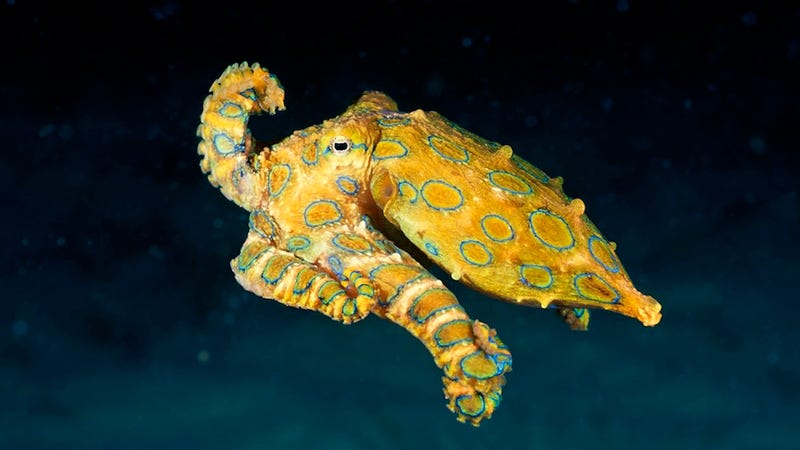 Venom can turn a seemingly weak and tiny creature into a feared killer. But what, exactly, does it mean for an animal to be "venomous"? And which venomous species are the most deadly to humans? Here's what we know.
Poisonous ≠ Venomous
Though the two terms are often used interchangeably, "venom" is not the same thing as "poison." The difference between the two has to do with the mode of toxin delivery. Let's start with poisonous animals.
Poisons are absorbed through the skin or ingested. That is, a poisonous animal can only deliver its toxic chemicals to you if you eat it or touch it.
The poison dart frog — which actually isn't a single species, but a group of frogs in the family Dendrobatidae — is one of most poisonous animals in the world. One particularly deadly species is called the golden dart frog (Phyllobates terribilis). It has toxins so potent that as little as 2 micrograms of the stuff can supposedly kill an adult human. Interestingly, this group of amphibians isn't innately poisonous. If you take them out of their natural habitat, they lose their toxicity, because they actually generate their poison from the insects they eat (those insects, in turn, get their poisons from plants).
Another notable poisonous animal is the puffer fish (fugu). Considered a delicacy in Japan, this fish has organs laced with neurotoxins (chemicals that attack the nervous system) that can kill you. Of course, many other poisonous animals exist, including some birds, such as New Guinea's Pitohui birds.