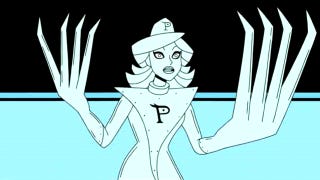 This week in the world of cartoons, we spend our last week in the late summer Bermuda Triangle of TV animation. Enjoy clips from Futurama, Teen Titans Go!, an upcoming Lego Star Wars special, and a few shows that aren't normally in the roundup, while some of our faves are on hiatus.
Regular Show, Adventure Time, and Beware the Batman will be back next week. As always — minor spoilers ahead!
---
Futurama – "Stench and Stenchibility"
In the penultimate episode of Futurama, Emilia Clark (Daenerys from Game of Thrones!) voices Zoidberg's love interest. Check out the Mother of Dragons in action, in this clip.
For an in-depth look at this week's episode, check out our recap.