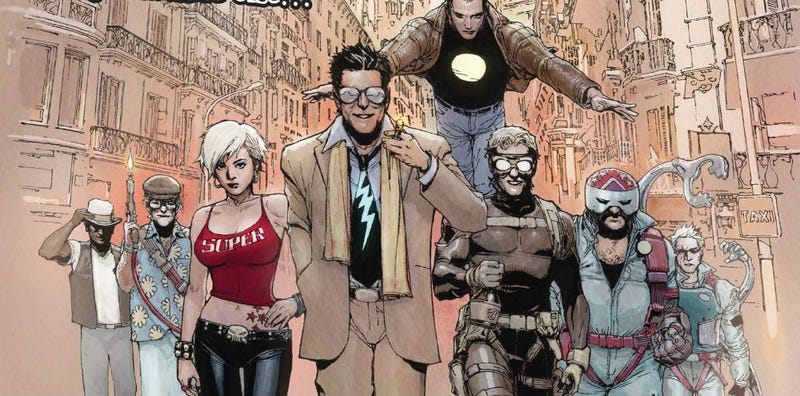 When comic book author Mark Millar writes something, people take notice. Comic readers, sure, but in recent years Hollywood as well. Wanted, Kick-Ass, Kingsman, and Civil War are just a few of Millar's stories that have made it to the big screen, and now two more are on deck.
Variety reports that Waypoint Entertainment has acquired the movie rights to American Jesus and Supercrooks, both written by Millar and originally published by Dark Horse and Marvel, respectively.
Drawn by Peter Gross, American Jesus follows a 12-year-old boy who realizes he's the second coming of Jesus Christ, while Supercrooks, drawn by Leinil Yu, follows eight retired supervillains who team up for a heist.