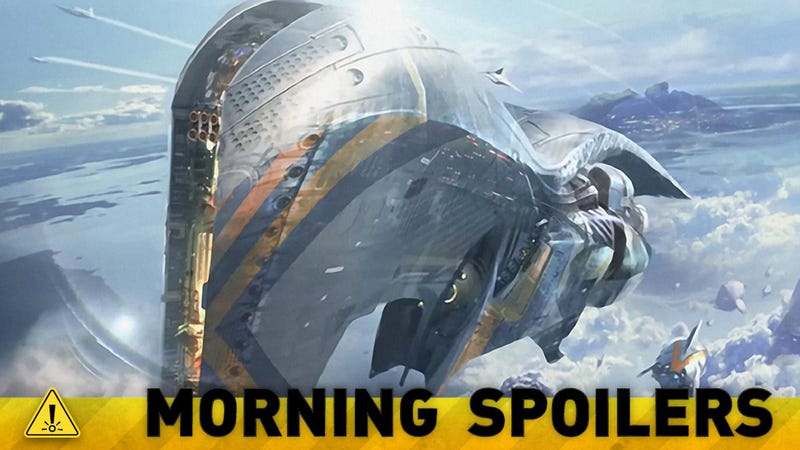 The cast of Interstellar adds some big names. Saoirse Ronan isn't in Avengers 2 after all. Details leak from the Guardians of the Galaxy set. Check out some art from Riddick and Godzilla and get a look at the Catching Fire victors in wetsuits. Plus gets hints about the upcoming seasons of Arrow and Supernatural. Spoilers right now!
Top image: Guardians of the Galaxy.
District 10
Wired has a long and in-depth piece on Neil Blomkamp. The article briefly touches upon the possibility of a sequel to Blomkamp's debut film District 9. Blomkamp says he and his wife and writing partner Terri Tatchell have written up and 18-page treatment. Here is the relevant part of the article:
Beyond those two movies[Elysium and Chappie], Blomkamp doesn't know what's next. He and Tatchell have written an 18-page treatment for District 10—about which he'll say little more than that the story is "really fucking cool"—but he's not prepared to commit to it. He's sure he'll come up with any number of other really fucking cool ideas he might want to pursue first.
[Wired]
---
Avengers 2
Saoirse Ronan put to rest the rumors that she'll be playing the Scarlet Witch. Ronan says, "That's not happening, no! I think that was just one of those little rumours floating about." She helped to fuel those rumors back in May, though, by saying she would be happy to do the part. [IFTN]