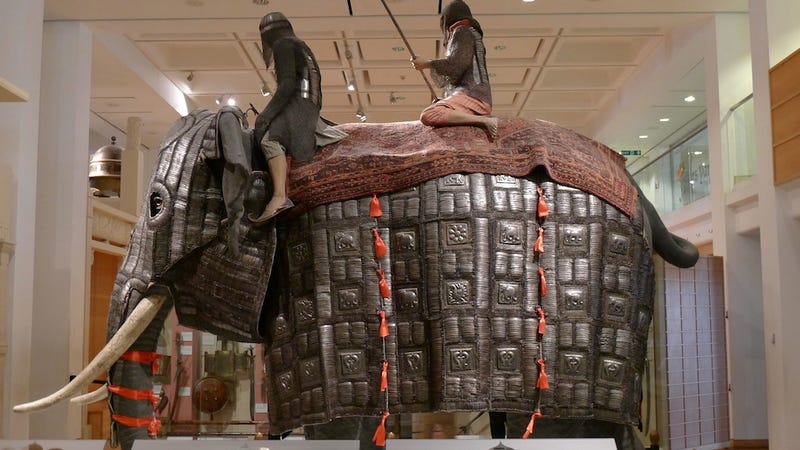 Whether on the battlefield or just in a parade, humans aren't the only animals who need to don a defensive layer. These suits of armor were made for fighting animals, from horses to dogs, and they are as stately as they are adorable.
The Mughal War Elephant Armor, now at the Royal Armouries in Leeds
Made of iron panels and chains around 1600, and brought to England in 1801 by Lady Clive.
Cotton was used under the armor to make it more comfortable for the animal.
(via Akaal Arms)
Elephant Armor… for a Horse?
On June 21, 1576 the army of the Mughal Empire and Mewar met at Haldighati. The leader of Mewar equipped his horse, Chetak with an armor with a trunk that made Chetak a baby elephant to help avoid attacks from the sword-holding elephants of the enemy. Well, the plan didn't work.
(via Tim Carter/Flickr)
Japanese horse armor in the MOA Museum of Art, Atami, Japan
(via Randy Lane)
Cat and Mouse Armor by Jeff de Boer
More of Jeff's elaborate suits of armor are available at his website here.