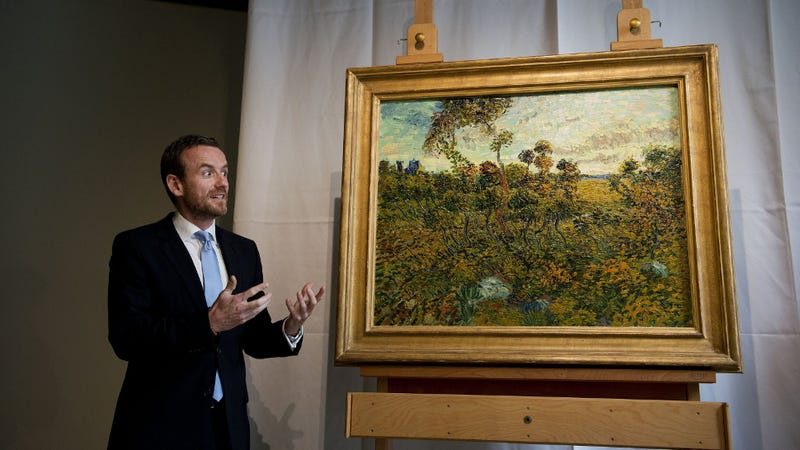 Back in 1908, a Norwegian collector was told that what he thought was a Van Gogh oil landscape was actually a forgery. So he tucked it away in his attic where it languished for six decades. Now, art experts have authenticated the piece — and it is indeed a Van Gogh.
It's not everyday that a new Van Gogh gets added to his astounding collection of works. And indeed, the experts who authenticated the painting, titled "Sunset at Montmajour," are calling it a once-in-a-lifetime experience.
Incredibly, the large oil landscape was painted in 1888, a time when Van Gogh created some of his most important works, including "Sunflowers," "The Yellow House," and "The Bedroom." The researchers authenticated it by comparing it to Van Gogh's techniques, style, paint used, and a letter he wrote on July 4th, 1888, in which he described the work. They also conducted a chemical analysis of the pigments and took X-rays of the canvas.