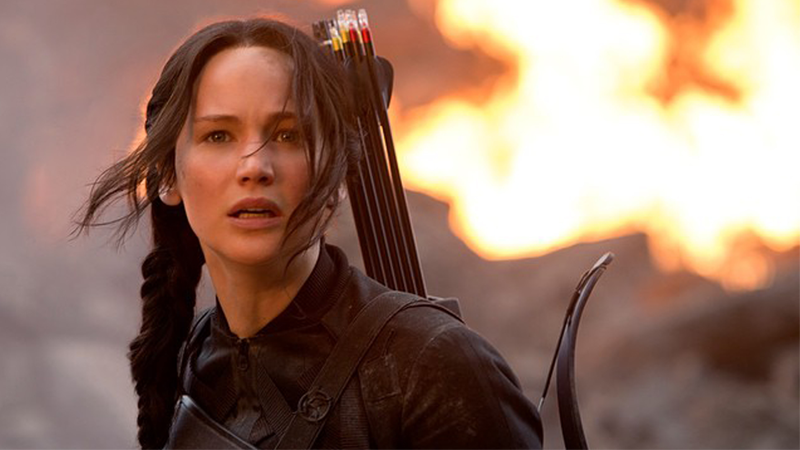 Looking for more from the world of Panem after Mockingjay came to a conclusion last month? Well, so is Lionsgate. It's been discussed before repeatedly, but a new comment from Vice Chairman Michael Burns makes it sound like the odds for some Hunger Games prequels are ever in our favor.
Speaking at the UBS Global Media and Communications Conference, Burns commented that potential prequels to the massive Young Adult franchise would bring back something fans missed from later entries—the battle-to-the-death arenas of the titular games, an element of the series that faded more into the background as Katniss' journey from contestant to revolutionary played out. According to The Hollywood Reporter, he continued:
The one thing that kids say they missed (from the early Hunger Games films) was there was no arenas. If we went backwards there obviously would be arenas.
You know, I kind of love the idea of young Hunger Games fans watching Mockingjay and going "Sure, but you know what this movie needs? More arenas full of kids murdering each other."
Lionsgate sees The Hunger Games as one of its most important franchises—it's been a huge success, so naturally it wanta to keep it going as long as possible. After all, it's turning the whole damn thing into a theme park. Might as well have more movies to tie into it! Burns even described the franchise as Lionsgate's answer to Harry Potter, something that will "live on and on and on," just as Potter is doing with its own prequel film, Fantastic Beasts and Where to Find Them.