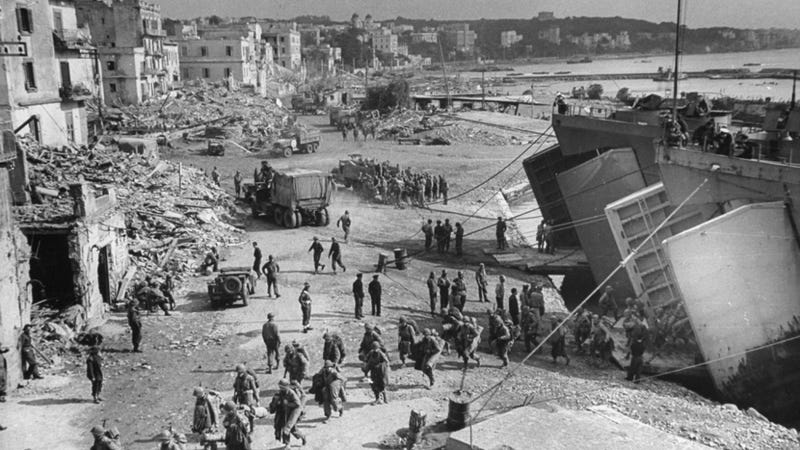 To commemorate the 70th anniversary of the start of the Battle of Anzio, LIFE has published a series of previously unseen photos chronicling the gruesome stalemate and lethal violence that characterized the operation.
All images and captions Life/George Silk.
Called Operation Shingle, the attack at Anzio occurred six months after the Allied invasion of Sicily. On January 22, 1944, American and British troops made their amphibious landing at Anzio, a mere 30 miles south of Rome.
American hospital tents being erected below ground level for protection from enemy shelling.
But the Allies failed to seize the early initiative, resulting in a World War One-like statement that latest for four months — a campaign that saw some of the fiercest, most prolonged fighting in World War II's European theatre.