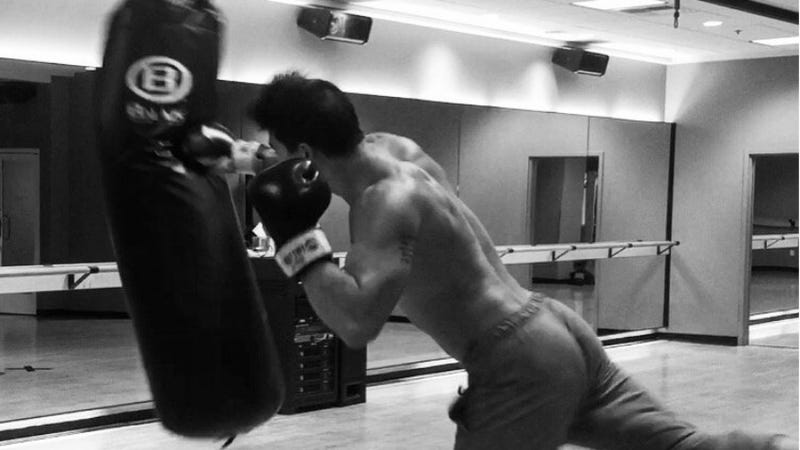 Actor Lewis Tan will soon be hitting TV screens as one of the main villains in Iron Fist, but he actually fought to make the hero of the story Asian, instead of yet another bad guy.

Tan shared on Twitter that he "almost" played Danny Rand, but the role ultimately went to Game of Thrones actor Finn Jones. Instead, Tan was cast as Zhou Cheng, a servant of Ch'i-Lin who's tasked with killing every iteration of the Iron Fist. Tan said he's happy playing Zhou, even showing off some of his stunt choreography in an online video, but added that we need more Asian heroes in our media.
Tan has long been advocating for better roles for Asian actors. In an interview with His Style Diary, he talked about how Asian actors (especially Asian men) are rarely cast as lead characters—instead, getting stuck playing the computer geek or faceless ninja. He added Asian actors are pretty much required to know martial arts, because, otherwise they won't get parts.
"The thing is, I want to be the lead, the hero, the love interest character," Tan said. "I know kung fu, I've been doing martial arts for 15 years, and I love it. But I think there are these expectations. These are the roles they are comfortable with Asians doing. They aren't comfortable in seeing you in lead roles– the ones I want."
Tan is not alone. Asian-American actors have been fighting for visibility for years, culminating in several hashtag campaigns over the past several months. In the case of Iron Fist, several people were upset when the role of the latest Marvel hero went to a white actor instead of someone of Asian descent.