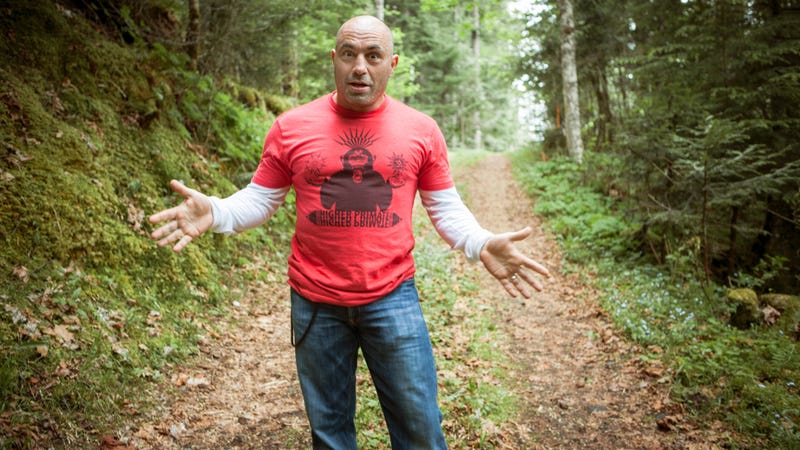 Though he's primarily known as a UFC commentator and comedian, Joe Rogan is also an outspoken advocate of science. In his new show, which is set to premiere on Syfy later this month, he critically investigates a series of strange and unexplained phenomenon. We recently caught up with him to learn more.
If you follow mixed martial arts you definitely know Joe Rogan. But you may also remember him from his days with News Radio and Fear Factor. He's got a wildly popular podcast and his Twitter account boasts over a million followers.
A polarizing figure who's frequently criticized for his political incorrectness, Rogan is always outspoken and completely unafraid to drop an f-bomb at the most inopportune of times.
But he's quickly becoming an important popularizer of science and futurism. His audience, a group consisting primarily of jocks and stoners, wouldn't normally be exposed to many of the ideas tossed around on his show. Though he could be easily dismissed as a major contributor to "bro science" culture, the fact of the matter is that his message is getting through: Science is interesting. What's more, he's showing that it's cool to be smart and knowledgeable. And as his new show suggests, it's also important to be critical.