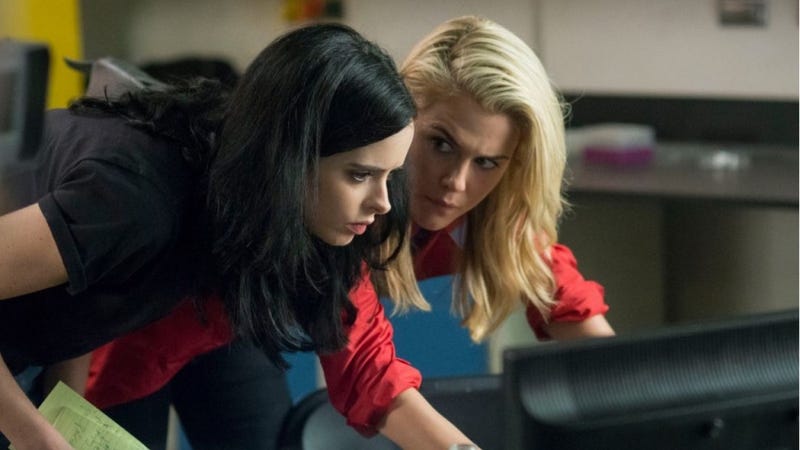 Jessica and Trish's relationship in Jessica Jones was without a doubt one of the highlights of its first season. We saw it grow from estrangement to affection, culminating in Jessica telling Trish she loved her as she snapped Kilgrave's neck. They're the Daria and Jane of superheroes, and it looks like we're going to see a hell of a lot more of them.

In an interview with Entertainment Weekly, executive producer Melissa Rosenberg acknowledged that next season of Jessica Jones will really focus on the friendship between Jessica (Krysten Ritter) and Trish (Rachael Taylor).
"That is the core relationship in the piece. It is about female friendship, it is about how friends evolve — they're sisters, really — and it's about how they evolve and ping off each other," Rosenberg said.
Portraying female friendships on screen is, in some ways, a recent phenomenon. Sure, we've had our Golden Girls, our Laverne and Shirley, but for the most part female friendships have been portrayed as simple, catty and, sadly, focused on men (Sorry gents, we already see you all the time, we don't want to gab about you all the time too).
Think of Carrie and the girls on Sex and the City, who spent more of their time talking about guys. Or the girls on Friends, who spent most of their time talking about guys. Or the girls on The Big Bang Theory, who spend most of their time talking about guys. That episode where they visited the comic book shop to "learn the guys' hobby" still makes my soul bleed.