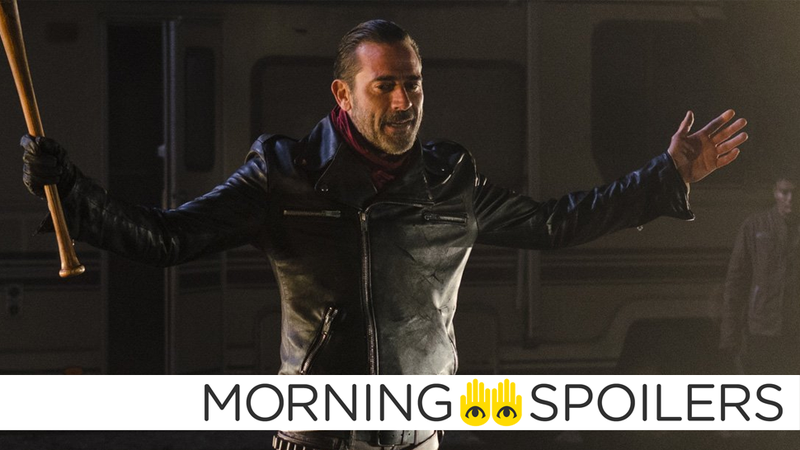 The new Predator loses Benicio Del Toro. New details on Stan Lee's Doctor Strange cameo have been revealed. Get a look at Supergirl's wonderful Commander-in-Chief. Plus, a new poster for Rogue One, why next season of Stranger Things has a peculiar episode count, and a new clip from Legends of Tomorrow. Spoilers!
Predator
Boyd Holbrook is in talks to star in the film, after Benicio Del Toro has departed the project. [THR]
---
Mute
Justin Theroux has joined Duncan Jones' scifi thriller. [Coming Soon]
---
Doctor Strange
Comicbook.com describes Stan Lee's cameo, show as part of the film's 15-minute IMAX teaser:
In what looks like one of the most epic foot chases in cinematic history, Doctor Strange and Mordo are running down streets, up building sides, and across the sky as the world warps around them. After Kaecilius bends the building on which Mordo and Strange are running, they fall to the ground and into the side of a bus. As they fall, the camera angle switches to a point of view from inside the bus, revealing Stan Lee reading Aldous Huxley's The Doors of Perception.

As Strange and Mordo smash into the bus' window, Lee bursts out saying, "Now, that's hilarious!" until the camera swaps again and the chase continues.
There's also a handful of new shots in this new international trailer:
---
Rogue One: A Star Wars Story
Felicity Jones discusses the film's reshoots:
Obviously when you come to the edit, you see the film come together and you think, 'Actually, we could do this better, and this would make more sense if we did this. I've done it so many times. I mean, you wouldn't just give your first draft on this story, would you?
[THR]
Here's a new poster, released in advance of this morning's trailer.