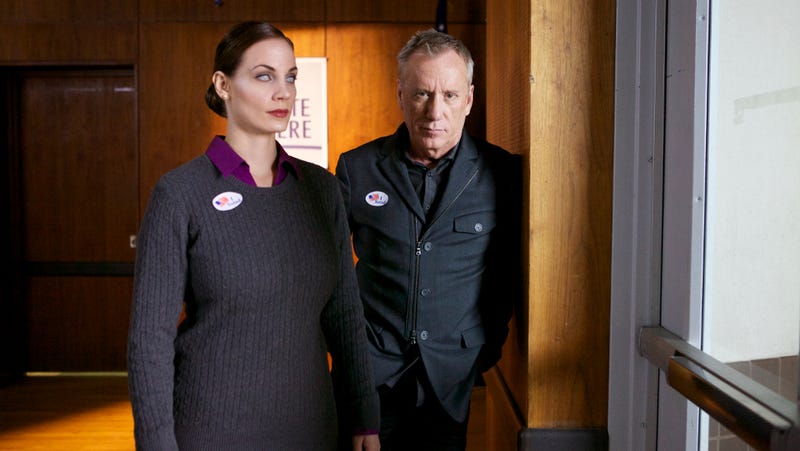 Starting tonight, the Science Channel will air a six-part series called Futurescape, a slick documentary-style show hosted by James Woods about the world of tomorrow. We recently caught up with the oscar-nominated actor to learn more.
One of the more interesting aspects of Futurescape is that, in addition to heralding the technologies of the future, the show takes a nuanced look at the negative consequences as well. For example, what will happen when we can read minds using a Bluetooth device, or have our own personal superhuman Iron Man-style suit? Could we ever cure cancer by inserting a "super chip" into the body?
Here's an exclusive clip from episode one, "Robot Revolution":
To answer these questions, the producers of Futurescape brought together a number of leading technologists and thinkers to share their thoughts, including ethical futurist Jamais Cascio, the IEET's Linda MacDonald-Glenn, futurist John Smart, neuroscientist Miguel Nicolelis, and many, many others.
As the show's six episodes clearly show, a future that once existed solely in the human imagination is beginning to take shape. But as James Woods told me, there will always be a double-edged aspect to the future and what it may bring.